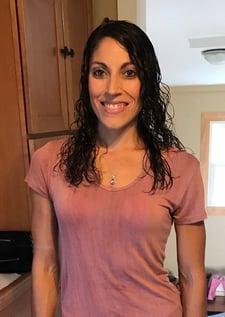 Congratulations to our March iBL Graduate of the Month, Nilesha Edington from Thermatru. She started her iBL Planning/Scheduling journey in November 2017. She was not only the first person of her class to graduate, she also completed her course in about half of the alotted time
Nilesha started at Therma-Tru Doors in January 2011 and has been with the company ever since. Starting in the molding department she later moved up to quality and finally into the maintenance scheduler position that she is currently in. She schedules all maintenance tasks for everyone inside Therma-Tru.
"IBL has been very beneficial to me in this position because it have shown me how I can help Therma-Tru grow as a company. IBL has given me so many skills that I can put to good use. Everyone at IBL was very helpful and knowledgeable. I would highly recommend IBL classes to other companies and their associates."