Congratulations to our Graduate of the Month for June...Patrick Parker of Rockwell Automation!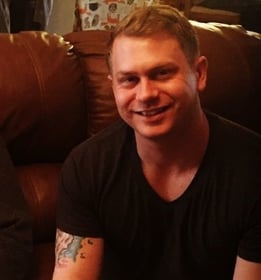 Patrick started his maintenance and reliability journey in the United States Navy, where he served 6 years as a Nuclear Electronics Technician – where he performed critical reactor instrumentation and controls maintenance in addition to performing planning, scheduling, and maintenance supervision.
Patrick started with Rockwell Automation in 2013 after separating from the Navy as a Reliability Professional, obtaining his CMRP certification later that year. In this role he provides consultation and support for reliability initiatives to customers; all with a goal to help the world be more productive and sustainable.
Patrick holds a BS in Nuclear Engineering Technology and an MBA from Thomas Edison State University. Additionally, Patrick holds CMRP, PMP, and Six-Sigma certifications.
"The iBL program from Eruditio has provided immense value to my maintenance and reliability journey. The knowledge gained, and the methods in which it was delivered, will provide increasing and lasting positive impacts and value creation for each and every entity it's applicable to, including myself."