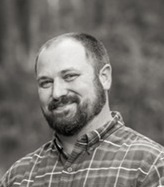 We are excited to announce our February Graduate of the Month, Clark Bond of Weyerhaeuser. Congratulations on your many accomplishments throughout your iBL journey, Clark!
Clark graduated in 2003 from North Carolina State University with a BS in Wood Products. After graduating, he apprenticed under Tom Hall building Custom Cabinets. In 2006, he founded C&B Woodworks and started a small custom cabinet shop in Northeastern NC. In 2012, Clark went to work for Ashley Welding, a premier fabricator for the sport fishing market. Three years later, he started at Weyerhaeuser as a millwright and was promoted to Dry Side Maintenance Supervisor the following year. He has been on a reliability journey ever since.
IBL:
"I am very honored to be a part of this great program. It was definitely a challenge to maintain commitments at work and keep up with course work. The benefits have been worth the struggle though. IBL has changed my thought process for maintaining our mill as well as made me appreciate more that everyone has a hand in reliability. Excited for the future."